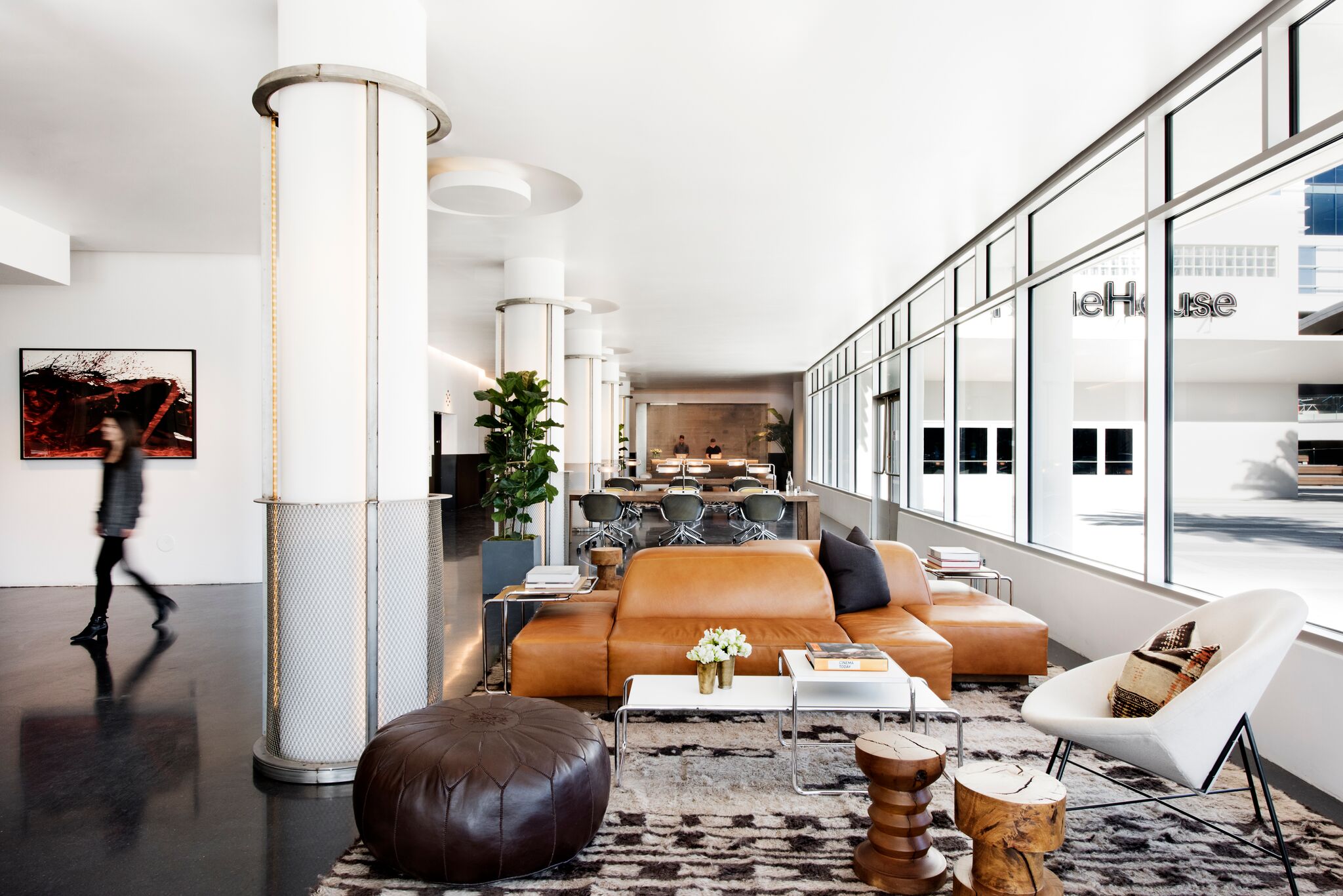 NEUEHOUSE LA
NeueHouse is a collective membership workspace designed for today's creative entrepreneurs. Originated in New York City, the NeueHouse brand expanded to Los Angeles in 2015, taking over the former historic modernist CBS Headquarters as its new Hollywood home.
Serving as Serving as Senior Interior Designer for Rockwell Group Team, the approach to the interior design 100,000 sf project that celebrates the history and the original exterior architecture and interior architectural details of 1938 by the pioneering Swiss-born architect William Lescaze.
The structure incorporates classic elements of Streamline Moderne and the nascent International Style of the 1920s and '30s, including porthole windows, taut rectilinear forms softened by strategic curves, and novel materials such as glass blocks. Riffing on Le Corbusier's famous dictum, CBS titan William Paley described the facility as "a machine for broadcasting."
Celebrates the creative industry of 1930s that took the space as home for their craft such as Orson Wells, Lucille Ball, Bob Dylan & The Beach Boys.
Collaborative work between the clients in house studio, AOR Electric Bowery, and Rockwell Group included 6 floors of office space, dining areas, restoration of the original Studio A recording studio, screening rooms, exterior terraces and signage. Restoration of the existing landmark lobby and staircase and elevator dials the team celebrated accents of the existing board-formed concrete walls throughout the space. Custom Moroccan rugs through-out the space references the way modernist architects of the time furnished and added warmth to their homes. Custom Furniture pays homage to the buildings architectural details and insures needed synergy between interior and exterior.